But at a certain point the memory of him
stopped accompanying me everywhere I went.
He stayed behind, the way a city stays
behind as a train pulls out of the station.
It's there, somewhere behind you, and you could
go back and make sure of it. But why should you?
We have to realize that we are as deeply
afraid to live and to love as we are to die.
+ + Ronald David Laing
Lately I've been wishing I had one desire,
something that would make me never want another,
something that would make it so that nothing matters.
I'd take another chance, take a fall, take a shot for you
I need you like a heart needs a beat, it's nothing new.
What do you do, when everything is broken?
What do you say, when no words fit the moment?
'Cause you're not here and even if you were what do I do?
We're broken, but I can't throw us away.
If you jump I will jump too
We will fall together
From the building ledge
Never looking back at what we've done
We'll say it was love
Cause I would die for you
To love a person is to learn the song that is in their heart, and to sing it to them when they have forgotten. - Unknown
Love is possibly the only glimpse we are allowed of eternity. - Unknown
"one of the oldest human needs is
to have someone wonder where you
are when you don't come home at night."
-Margaret Mead-
"we are here to laugh at the odds and
live our lives so well that death will
tremble to take us."
-Charles Bukowski-
In the end, it's the "what if"'s that hurt the most. Like, what if things had gone a little differently? Me? I don't believe in fate. I believe we have more control then we think and every action has a reaction.
-Scrubs.
"Love is a passion, obsession, someone you can't live without. If you don't start with that, what are you going to end up with? Fall head over heels. I say, find someone you can love like crazy and who'll love you the same way back. And how do you find him? Forget your head and listen to your heart. I'm not hearing any heart. Run the risk. If you get hurt, you'll come back. Because the truth is, there's no sense in living your life without this. To make the journey and not fall deeply in love, well, you haven't lived life at all. You have to try. Because if you haven't tried, you haven't lived." - Meet Joe Black
I have this theory that the more important and intimate
the emotion, the fewer words are required to express it.
For instance, in dating. 'Will you go out with me?' Six
words. 'I think I care for you.' Five words. 'You matter
to me.' Four words. 'I love you.' Three words. 'Marry me.'
Two words. So what's left? What's the one most important
and intimate word you can ever say to somebody? It's 'goodbye.'
- J. Michael Straczynski
Often we allow ourselves to be upset by small things we
should despise and forget. We lose many irreplaceable
hours brooding over grievances that, in a year's time,
will be forgotten by us and by everybody. No, let us
devote our life to worthwhile actions and feelings,
to great thoughts, real affections and enduring undertakings.
+ + Andre Maurois
Sometimes when there is no one
to love you back all the time;
When you're in need,
and desperate to fall asleep...
Well ain't it wild, though aren't you tired?
Oh, isn't it making you lose your mind?
Do you need to love?
'Cause I think I need to love...
Do you need to love someone?
Something happens when you look at me, I forget to speak.
Something happens when you kiss my mouth, my knees get so weak.
Could it be true? Is this what God has meant for me?
'Cause baby, I can't believe
that something like you could happen to me.
Do you remember when we were just kids and cardboard boxes took us miles from what we would miss? Schoolyard conversations taken to heart, and laughter took the place of everything we knew we were not. I wanna break every clock so the hands of time could never move again. We could stay in this moment for the rest of our lives.
"Maybe we're not supposed to be happy. Maybe gratitude has nothing to do with joy. Maybe being grateful means recognizing what you have for what it is. Appreciating small victories. Admiring the struggle it takes simply to be human. Maybe we're thankful for the familiar things we know. And maybe we're thankful for the things we'll never know."
Till the end when we part,
I will give you my heart,
and I'll promise to love you with all that it is,
and I'll promise to be there whenever you need me,
because you'll always be my best friend.

I just wanted to
hold you in my arms.
My life,
you electrify my life.
Let's conspire to ignite
all the cells that would die just to feel alive.
I'll never let you go,
If you promise not to fade away.
Never fade away...
You are the light up ahead at the end of the road.
When I look in your eyes, girl, it feels like I'm home.
I need this night, yes it's late, but the morning will come,
I know, and I know, and I know.
As you fall fast asleep with your head on my chest,
I watch you breathe in and out as you're finding your rest.
I need this night, yes it's late, but the morning will come,
I know, and I know, and I know.
"I tried my best to believe what you said. I read the books, I went to bed, and I still woke up again. Is there some flaw in 'forever'? Must be because when we're together... The sky, it's bright for a while, then it fades. Lucky me, I've got three hours left. Lucky me, I've got this heart in my chest. Lucky me, I've got this four leaf clover. Look at me, I can tie my own shoes. Look at me, I lie just as good as you. Whenever I please. So please spare me the consequence, just leave the note on the steps. You don't have to read what you already know. "
Awake through the years it takes to see you,
'til I almost lose my mind.
This'll never be alright.
And I'm sorry you had to see this,
but I'm such a mess and I never could forget.
I'm scared I'll miss the way we used to talk,
and if it's all forever lost,
I don't wanna know.
I'm scared that you're the one that got away.
And I want you here with me tonight...
You never come.
"A year's gone by since these streets were covered in white. Have you ever thought of me since that cold winter night? And I hope it hurt for you half as much as it's hurt for me. I've never made you promises I didn't mean to keep."

Now that we made it up into the sky,
I've been wondering why,
why can't we keep away from everything;
Stay high, just you and I.
I'll make sure everything is alright;
Sit tight, don't you say a word.
See the earth turn,
take a breath and stare like you
have never, ever seen the world...
Baby, save me.
Tell me that you wanna take me
to the place where we kissed the sky;
Rain by day, shoot stars by night.
Maybe some pretty girls are in your world.
Excuse me, I could also be your girl.
Lately, everyone is making fun.
He's my best friend, best of all best friends...
All I really wanna do is love you,
a kind much closer than friends use.
But I still can't say it after all we've been through.
And all I really want from you is to feel me,
as the feeling inside keeps building.
And I will find a way to you if it kills me,
if it kills me,
if it kills me.
Oh, I think it might kill me.
"When you lose somebody, you think you've lost the
whole world as well. But that's not the way things
turn out in the end. Eventually, you pick yourself up
and look out the window and once you do, you see
everything that was there before the world ended is
out there, still. There are the same apple trees,
and the same song birds. And over our heads,
the same very sky that shines like heaven.
So far above us, that we can never hope to reach such heights."
But I miss screaming and fighting and kissing in the rain, and it's two a.m. and I'm cursing your name. You're so in love that you act insane, and that's the way I loved you. Breakin' down and coming undone, it's a roller coaster kinda rush and I never knew I could feel that much. And that's the way I loved you.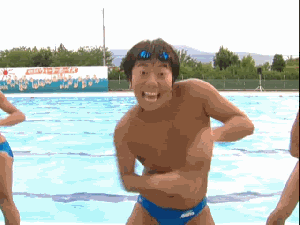 This hand can write the words just as fast as I can think them up. In a state of half awake, I fill the page will all my frantic thoughts. I hope one day you'll get to read what I don't have the guts to say.

" but it's hard to stay mad, when there's so much beauty in the world. sometimes i feel like i'm seeing it all at once, and it's too much, my heart fills up like a balloon that's about to burst.. and then i remember to relax, and stop trying to hold on to it, and then it flows through me like rain and i can't feel anything but gratitude for every single moment of my stupid little life.."
"It happened right then; he looked at me, and it was the thing I'd been waiting for but didn't know it. I don't mean anything corny like I fell in love or even into a crush or anything like that. It was more a feeling like when I'd get picked first for volleyball or find one of those stupid school candygrams in my locker.
It was knowing someone else thought about me for more than one second,
maybe even thought about me when I wasn't there."
"Take my advice and stay away from broken people"
" How can I put this so that you'll believe me?
You're not asleep and you're not dead. I'm here and I love you.
I have always loved you, and I will always love you.
I was thinking of you, seeing your face in my mind, every second that I was away.
When I told you that I didn't want you, it was the very blackest kind of blasphemy."
"i know there will be risks, but i want to face them with you. it's wrong that we should only be half alive, half of ourselves. i love you. so here i am, standing in your doorway. i've always been standing in your doorway.
isn't it about time somebody saved your life?"
I suck with words, but sometimes words aren't the thing.
Love isn't about words, it's about what you do.
And what I did, running away, it was stupid.
We both know love is a big, scary, evil concept.
But if you feel it, it's going to follow you around like
a hungry dog. I didn't mean to say that love is a dog.
I just mean I'm not going anywhere. I love you.
If love beats us up, lets just beat it up right back.
We can do this. If you're ready to make the jump,
I'll be right there to catch you.
- How to Deal.
The static whisper in my ear, but in a moment your voice
was clear. "I need some time," you said to me. That's when
I knew you were gonna make me lonely. I walk awhile before
I sleep, count the secrets that I keep. I hope for more, I know
for sure I fall apart before I weep. I disconnect the telephone,
cause I can choose to be alone. I'll get more done, I'll have
some fun, pretend you're not the only one.
"to be trusted is a greater compliment than being loved."
-George MacDonald
so, hi. this is me. a human being, in all of my frailty.
laying myself out for you, that we might walk through this beautiful,
awful, strange thing we call life, together.
-to write love on her arms.
it's important to figure out your own life
before involving someone else
-scarlett johansson
And it was through falling flat-on-my-butt in love with him that I realized the most important thing about first love: as deep as it is for you at the time, it's only a teaser for even more amazing things to come. And whether first love ends dramatically or hurtfully or simply, eventually all the emotional fog surrounding it clears and we can see that first love is so special because it's one of the few experiences in life when we follow only our heart - not reason, not 'rules', not what other people say. Maybe that's why we all hold on to our first love in some way - why we miss it or long for it, want to reclaim or redo it. Because first love opens our eyes to that feeling that everyone has been talking about, singing about, writing about. It makes you feel like you've crossed over from not knowing to knowing. With first love, everything is new and the possibilities it awakens in you are exhilarating.
-Jessica Blatt
Have you ever been in love? Horrible isn't it?
It makes you so vulnerable. It opens your chest and it
opens your heart and it means that someone can get inside
you and mess you up. You build up these defenses,
you build this whole suit of armor, so that nothing can
hurt you, then one stupid person, no different from any
other stupid person, wanders into your stupid life.
You give them a piece of you. They didn't ask for it.
They do something dumb one day, like kiss you or
smile at you, and then your life isn't your own any more.
Love takes hostages. It gets inside you. It eats you out
and leaves you crying in the darkness, working its
way into your heart. It hurts. Not just in the imagination.
not just in the mind. It's a soul hurt, a body hurt, a
real gets inside you and rips you apart pain. I hate love.
+ + Neil Gaiman
When people say "Oh you just want to have
your cake and eat it too". Fuck off. What
good is a goddamn cake you can't eat?
What should I eat, someone else's cake instead?
+ + George Carlin
I miss the sound of your voice, and I miss the rush
of your skin, and I miss the still of the silence as you
breathe out and I breathe in. If I could walk on water,
if I could tell you whats next, make you believe, make you forget.
-Matt Nathanson
It is useless to hold a person to anything he says
while he is in love, drunk, or running for office.
-Shirley MacLaine.
"Once upon a time, I was falling in love. But now I'm only falling apart. Once upon a time, there was light in my life. But now there's only love in the dark." - Bonnie Tyler
"I think the easiest way to lose something is to want it too badly." - Scrubs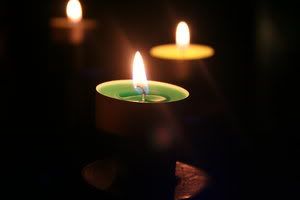 "What am I doing here if you're not with me? What have I got to live for if it's just my own dream? Take it back to the beginning, back to the start when gravity's pulling. You're still holding my heart." - Mat Kearney
"don't use words too big for the subject.
don't say 'infinitely' when you mean 'very';
otherwise you'll have no word left when you
want to talk about something really infinite."
-C.S Lewis-
"we are cups, constantly and quietly
being filled. the trick is knowing how
to tip ourselves over and let the
beautiful stuff out."
-Ray Bradbury-
"I'd walk through hell for you, let it burn right through my shoes. Those soles are useless without you. Through hell for you, let the torturing ensue. My soul is useless without you." - The Almost
Can you imagine a world without men?
No crime and lots of happy fat women.
+ + Nicole Hollander
Sometimes you cannot believe
what you see, you have to believe what you
feel & if you are ever going to have other
people trust you, you must feel that you can
trust them, too; even when you're in the dark.
even when you're falling."
[Tuesdays with Morrie]
Stop talking about love. Every asshole in the world says he loves somebody. It means nothing. It still doesn't mean anything. What you feel only matters to you. It's what you do to the people you say you love, that's what matters. It's the only thing that counts.
-the last kiss
She seemed old enough to have had some trouble, but not enough to be beaten by it.
i can't really offer you much, but i can offer you that empty spot on the carpet right next to
me. i can offer you late nights of you and me sitting together. i can share with
you my mind, my words, my music, and maybe i'll move you just like you move me
We laughed and laughed, together and separately, out loud and silently, we were determined to ignore whatever needed to be ignored, to build a new world from nothing if nothing in our world could be salvaged, it was one of the best days of my life, a day during which iI lived my life and didn't think about my life at all. Later that year, when snow started to hide the front door steps, when morning became evening as I sat on the sofa, buried in everything I'd lost, I made a fire and used my laughter for kindling.